Non Illuminated Wall Logos
We can create your company logo or any text required out of Acrylic, ACM or timber,  which can then be applied either direct to the wall, or via stand off studs which will allow the lettering/logo to stand proud from the wall. This will raise brand awareness and enhance the look of your office.
Illuminated Wall Logos
Wall Logos are prefect in helping to increase your brandings presence within your office or retail environment, but with our illuminated options, we can help to make your space simply unmissable. We can create a variety of low voltage impactful displays, from neon effect built up letters to sleek and truly frameless light panels.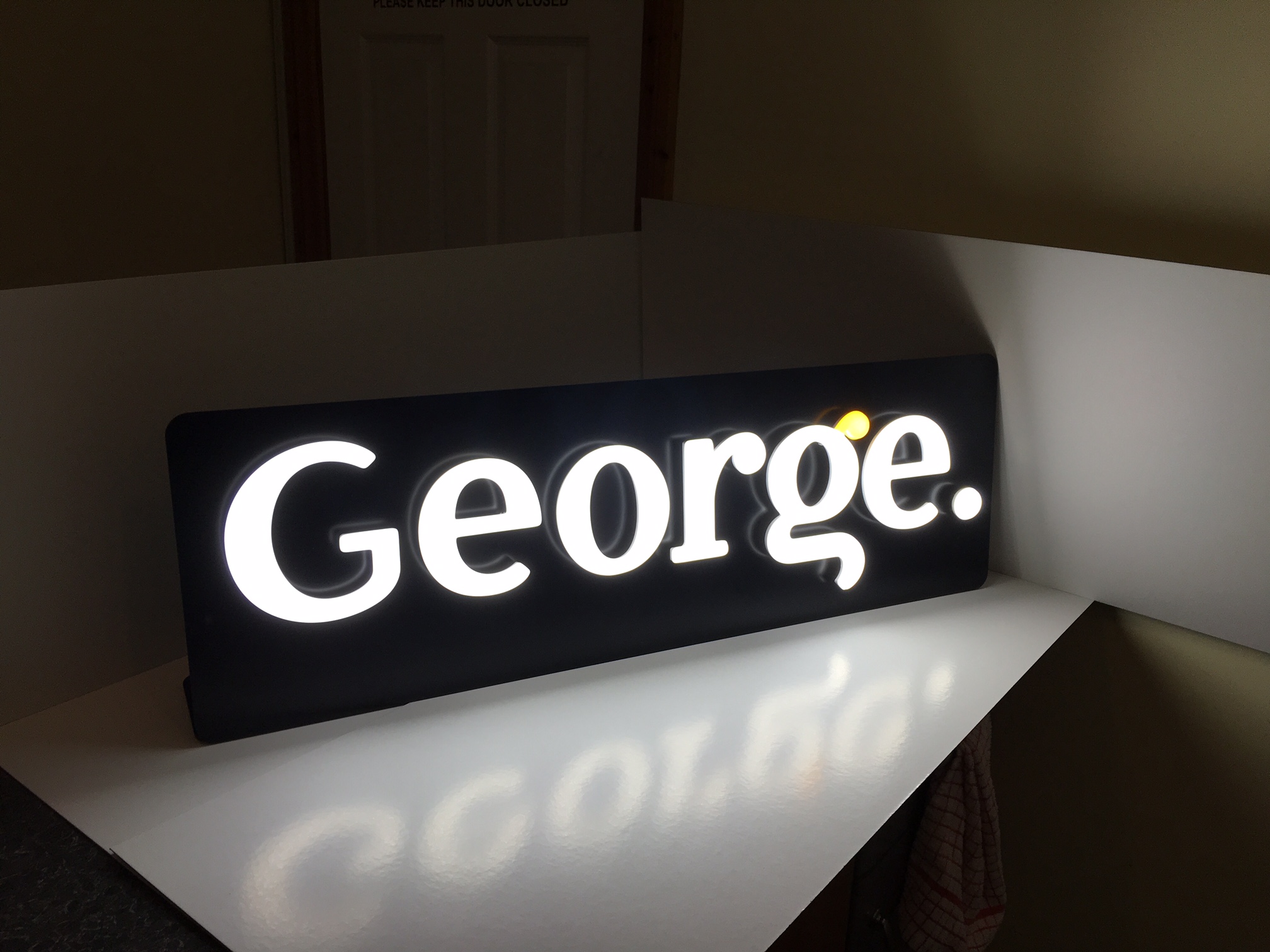 If We Don't Stock It, We Can Usually Make It...